Advertisements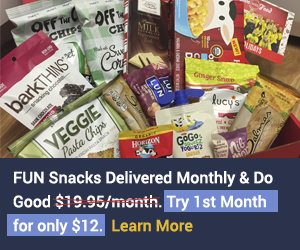 Just like most tribes in Africa, the Yoruba tribe has a rich culture and loves to speak in parables proverbs. Today, we would take a look at some of the Yoruba proverbs and their meaning.
Advertisements-MY MARRIAGE PODCAST
Talo gun iyan fun e to ni tobe o soro
Advertisements
Literally it means who pounded yam for you and said you have no problem with soup. Actual meaning: What an effrontery. This can be said in a situation where a junior challenges a senior or someone of a lower status challenge someone of a higher status.
Advertisements


Omode o mo ogun o pe le efo
Literally it means a child does not know a medicine and instead calls it leaf. Actual meaning : it means the medicine or juju is very powerful. This is mostly said by herbalist when giving their clients herbal medicine or juju.

O dagba o danu
Literally it means you are grown but your heart isn't grown. Actual meaning: You are not wise. This is usually said when an adult says or act unwise way.

Isu omo ajina fun e je
Literally it means your child's yam will be ready for you to eat. Actual meaning: you will reap the fruit of your labour on your child. These is said to parents struggling or putting in their best to train their kids.

Ti aba fi nitori epo je isu afi nitori isu je epo
Literally it means if you don't eat yam because of oil, you eat oil because of yam. Actual meaning: You carry out an act for a reason.

Obe ti bale ile oki nje, iyale ile oki nse
Literally it means a wife doesn't cook the soup her husband doesn't eat. Actual meaning: The wife is expected to act in accordance with her husband's decision. This can be said when a woman disagrees with her husband's decision and want to do things her own way.

Eni ko lojo ekun e
Literally it means today is not your day of crying. Actual meaning: You will regret your action. This can be said when someone has taken a action that backfired.

Ti ba ni pe ina jo sope ki lo bu eru e wa
Literally it means if i tell you there is fire on top of water tell me to go get the ashes. Actual meaning: The situation is very serious. This can be said when a situation is very serious but looks unbelievable.

Ko si nko to bo loke ti ile o le gba
Literally it means there is nothing coming from up that the ground can not take. Actual meaning: being capable of handling any situation. This can be said by someone who is fearless of any situation.