Advertisements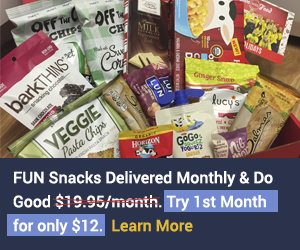 Academic Transcript is used for various reasons. It might be needed when you are moving to a new school to further your studies both locally and abroad.
Advertisements-MY MARRIAGE PODCAST
Your Academic Transcript might also be needed for your WES evaluation if you are planning to immigrate. You can also read about ESUT Academic Transcript Verification Process to know what next after applying for your transcript.
Advertisements
Prior before now people go through so much stress to request and collect their transcript. In most cases you need to go to the school in person or send someone to help you out with this.
Advertisements
It's even more difficult if you reside abroad. The whole process can really be rigorous and see you parting with lots of money.
Finally the stress is over! Applying for your Transcript from ESUT ( Enugu State University Of Science And Technology) is now easy peazy.
The whole process can be completed online without you going to the school or sending anyone there on your behalf.
First, Create a profile online on itranscript.esut.edu.ng , after that click on my payment on system Task, on the payment options you will see 1.Generate Payment Invoice 2. Make Payment and 3. Payment History. Click on 1. Generate Payment Invoice and generate a payment invoice.
After generating the payment invoice , Print it out and take it to the bank and make payment of N35,000 ( this amount depends on the location of the recipient, if its local its N15000 but if its international its N35000) for Esut's Transcript on the Interswitch platform (Pay Direct) or you click on 2. Make payment which will enable you make the payment online without the stress of going to the bank.
If you choose 2. To Make payment instead of paying at the bank you will see diffrent online payment options such as paying with your debit card either mastercard or Visa card by inputting your card details to complete the payment or you can opt for quickteller whichever you prefer.
Upon successful payment, return to the portal and click on My Application on the System Task, once you click it , you will see My Application – options 1. Transcript Application Request 2. Application monitor , click on 1- Transcript Application Request and fill out your Transcript Application Request Form.
Finally , You send a copy of the teller from the bank or a copy of the quickteller payment (you can screen grab it or if you have a quickteller account check through your transaction and download your payment receipt) to itranscript@esut.edu.ng
Your Transcript will get to your recipient within 2weeks-3weeks depending on the location of your recipient.
If you'll need to speak to a staff at the transcript office ESUT here is the contact details of transcript office ESUT.